Aug 24, 2016
A Picasso-Like Label: The 2014 Bodegas Anadas Care Macabeo/Chardonnay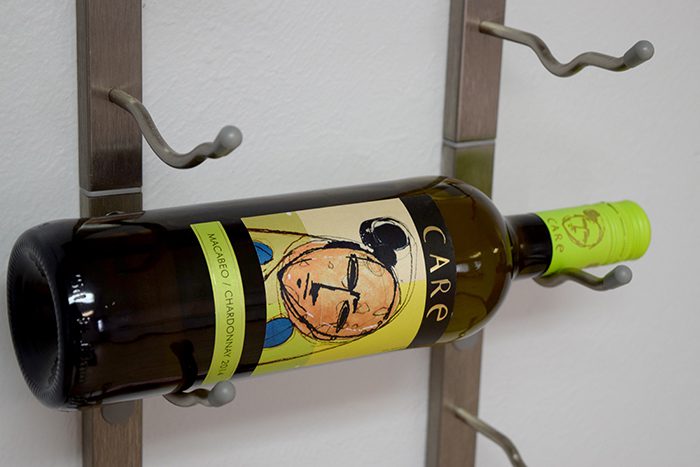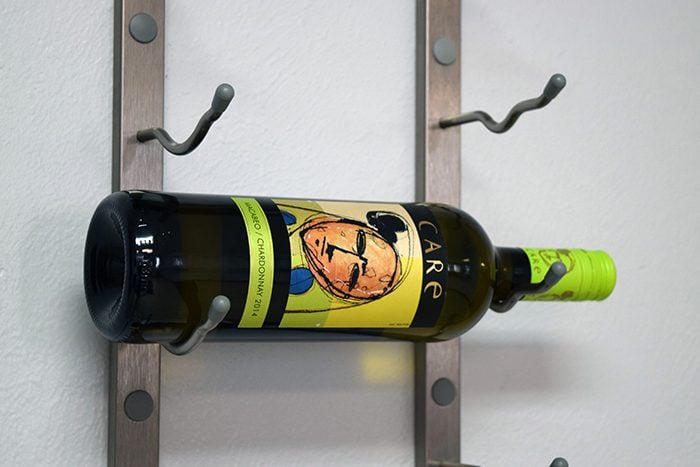 The first thing that catches the eye is the Picasso-like feel of the 2014 Bodegas Anadas Care Macabeo/Chardonnay label. The abstract face and eccentric colors make it the kind of conversation piece you might find on a wall.
Picking by Label: Each month, we pick a wine bottle based only on its label — then decide if it tastes as good as it looks.
This wine should be full of life, not simple or boring, right?
Before we get into that, a little backstory on the label. Care is the Roman name for Cariñena, which represents the grape growing region of this wine. Cariñena is located in the middle of Aragon, Spain, home to just 29 total wineries. Stateside, care represents respect and love, which the winery hopes you'll find in each bottle.
The term care also translates to "flat face," which appears to be the inspiration behind the label artwork. Said label was designed by Spanish artist Enrique Torrijos. Torrijos works in mixed media, most of his artwork includes abstract-style faces with bright colors and prints. His artwork is featured on all the Bodegas Care wine labels in different colors and styles.
Seems like a natural fit for these wine bottle canvasses.
Did the wine live up to the design?
This blend comes off more on the oakey, chardonnay side of the blend. The aromas and flavors are citric and a tad sweet leaving for a simple porch-pounding white wine. We hoped for an eccentric wine to match the label. So, no.
Aging Potential:
Drink now or forever hold your piece. This wine is perfect for your next evening drinking a bottle, so store it for the next warm day on the Vino Pins in your wetbar. Retail price: $13.
Who Selected This Wine:
Gracie von Glasenapp, marketing intern. "The Picasso style."