May 27, 2020
3 Things to Consider When Planning a Modern Wine Cellar Project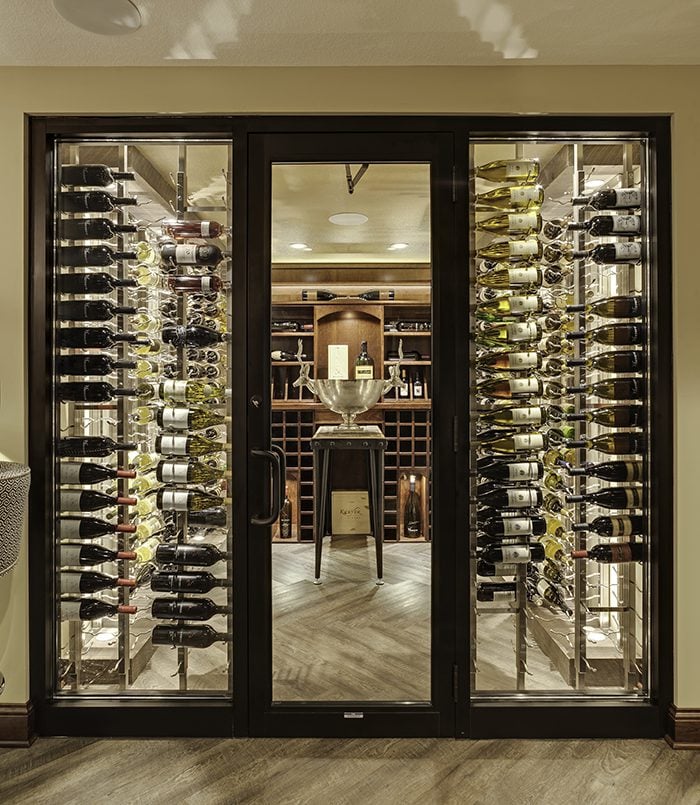 Imagine a dark, cool, underground cellar dug into a hillside in France. Now try to recreate this in your own abode. Since we don't all have subterranean caves in Europe, we have to plan accordingly. And probably add a glass wall. Because that's super cool if you do it right.
Here are 3 things you should consider when storing your wine:
1. Consider the Trends
With a designer's touch, there are literally endless styles that can be featured in the modern wine cellar. (Modern as in the sense that wine displays are more than basement storage, not necessarily the aesthetic). A popular trend you'll see today is the under the stairs wine cellar, it's a favorite among designers who love our modern wine racks. Add in a glass viewing wall to maintain that perfect "jewel box" style. It's one of many emerging trends to consider. When chasing a trend, it's important to remember the basics: heat and natural light are both bad for wine. Which leads us to the next consideration...
2. Make Sure You're Storing Your Wine Safely
Think temperature. A room with the right temperature and humidity can be transformed into a beautiful wine cellar. Wine is happy at 55 degrees Fahrenheit. The bottles should feel cool to the touch. Nothing is sadder than seeing a bottle of wine on top of the refrigerator where temps are as high as 75 degrees or fluctuating wildly. By the time the bottle is opened a slight scent of vinegar may, unfortunately, rise to your nose. If you store wine at the proper temperature, you'd be surprised how much longer the wine will hold up. If stored well, 10 plus-year-old red wine can still taste young, and the amazing wines of the world can last decades. When adding trendy elements such as glass walls and viewing areas, this becomes an important consideration. Check out our training resources to learn more about overcoming design challenges to keep wine safe.
FYI: White wines can age will too! And at the same temperature. Don't confuse that with serving temp, as most whites still need to be chilled after being pulled from the cellar. Common white wine styles that age well include Chardonnay, Viognier, and Riesling.
Lay it down: Most dust-worthy wines are bottle with natural cork, which needs moisture over time to maintain integrity. This is why great wines should be stored on the side (and our patented label forward wine racks are perfect for this).
Pro tip: Aging is part science and part art. Buy a case of an age-worthy wine, but don't let it just sit for a decade. Open a bottle once a year, and take tasting notes. If you get to a point where it's perfect in your mind or starting to slide backward in quality, invite some friends over to polish off the rest!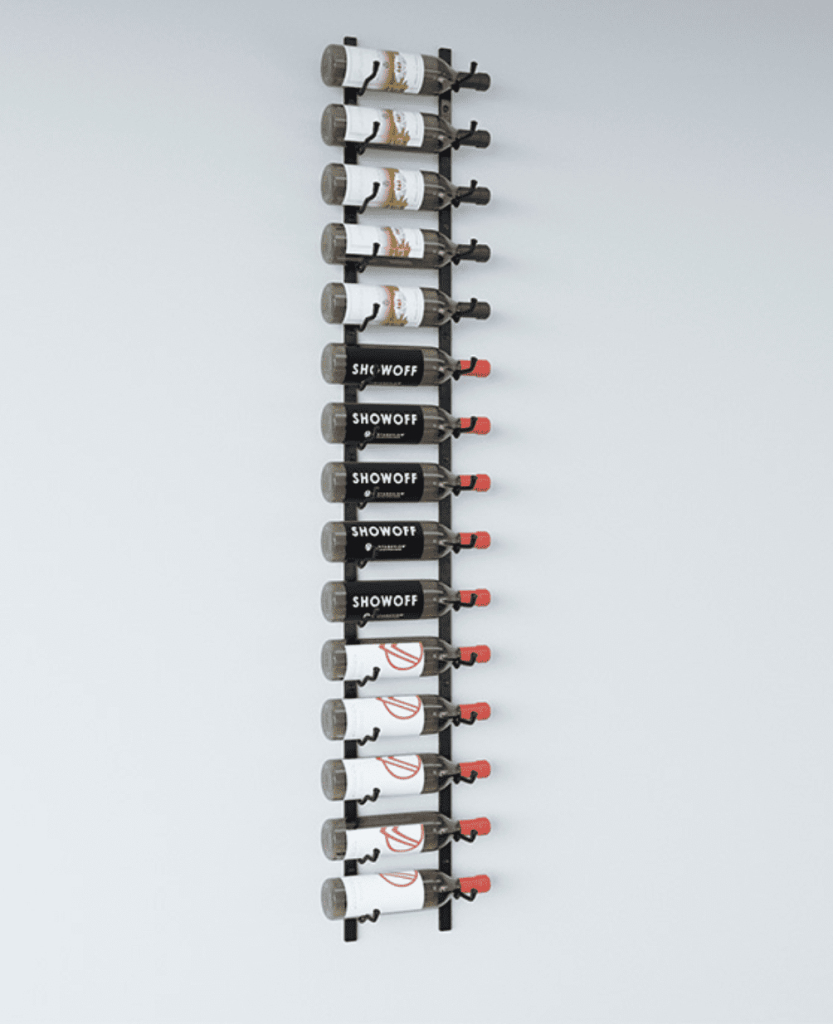 3. Consider Whether You Should Hire a Pro or DIY
While we spend much of our time working with top design/build professionals on stunning commercial and residential wine rooms, our products are also designed in such a way that most DIYers can create the wine wall of their dreams on their own. You'll want to decide on your wine cellar goals first and then depending on the project goals you set, determine if the design and installation you've chosen may stretch your DIY skills. Most handy wine drinkers can install a wine wall or hang racking in a closet. Some can add insulation and a through-the-wall cooling unit. We'd only trust the pros for expansive cooled projects and/or ones that feature tricky elements such as glass walls. If you are doing a passive project (no cooling) and know how to measure, level, and install to drywall or wood surfaces, you should be in good shape with any of our racking systems. Once cooling is involved, we always recommend speaking with a general contractor, HVAC pro, and/or full suite wine cellar builder. If you choose the DIY route follow these additional tips.