Tim White Home Improvement | Massapequa (NY)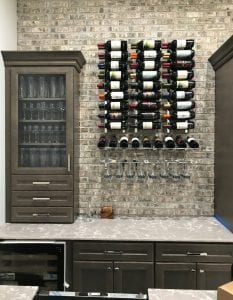 Tim White Home Improvement brings more than 20 years of home improvement experience to Nassau and Suffolk counties, providing expert remodeling services for every room in the home, including the wine wall or wine cellar. With full design and build capabilities, Tim White provides design to drinking services for all modern wine cellar project needs.
Tim White is a premier Showcase Partner of VintageView Wine Storage Systems.
Services include:
Design
Construction
Wine cellar cooling
Wine cellar design
Visit the Tim White Showroom:
4177 Merrick Road
Massapequa NY, 11758