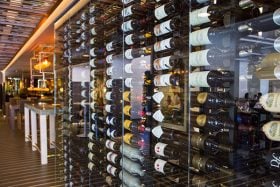 As chef and head chocolate maker at HEXX chocolate & confexxions and HEXX kitchen + bar in Las Vegas, Matthew Silverman brings something unique to the Vegas strip. VintageView recently spoke with Chef Silverman about the best candy store in town and all things wine and chocolate.
Recent Posts
Imagine a dark, cool, underground cellar dug in...

The designer tool bag expands with the versatil...

The moms in your life have earned a little more...
About VintageView
The world leader in modern, label-forward wine rack design.