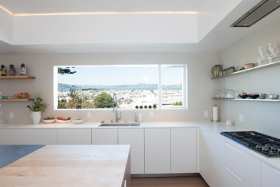 We generally have a one-track mind, with wine racks always on the mind. However, we do love to stalk the internet for amazing design inspiration, even when it doesn't involve wine storage. This month, we check in on three incredible kitchen renovations that feature three different (but equally impressive) takes on modernity. Check them out,
Recent Posts
Imagine a dark, cool, underground cellar dug in...

The designer tool bag expands with the versatil...

The moms in your life have earned a little more...
About VintageView
The world leader in modern, label-forward wine rack design.