Leave the pretense behind: Wine cocktail recipes by Quintessential Wines that taste as good as a vintage Bordeaux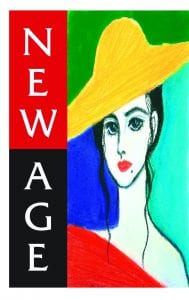 The New Age wine series by Valentin Bianchi is a oh-so-tasty lineup of vino that is everything but too serious. We tasted the New Age Rosé during filming for an episode of
Wine & Design
that will debut on Friday, and our friend Andrea Rogers of Colorado Creative Beverage Marketing whet our palette with the
Tincho
(mixing a lemon wedge and ice cube in our pink wine) — while teasing us with seriously good wine cocktail recipes created for New Age by
Quintessential Wines
.
PS: We are big fans of wine cocktails | our marketing director organized and judged the Colorado Wine Cocktail Competition from 2013-15
Here are a few of our favorites:
Tincho Grande
3 oz. New Age White
2 oz. Margarita mix
2 oz. Vodka
Directions: Shake well, serve over ice and garnish with lime.
Grapefruit Splash
3 oz. New Age White
2 oz. Vodka
Splash of grapefruit juice
Directions: Shake over ice and pour over muddled mint.
Poinsettia
3 oz New Age Red
2 oz Club soda
Splash of orange liqueur
Directions: Serve over ice with garnish of mint
PPS: We're waiting on some Rosé recipes.