3 Home Design Trends Shaking up 2017
We're big fans of high-end realty, and even though we generally leave the design end of a home to the designers, we do like to keep our finger on the pulse of ongoing trends in the architecture world. Our metal wine racks can do a lot to improve the aesthetics of a home by themselves, and when paired with the latest design sensibilities, they really pop. With that in mind, here are three fashionable design trends we found around the web recently.
The Scandinavian-inspired school of design saw a big boom last year, and 2017 shows no signs of it slowing down. The style echoes brutalist architecture somewhat, centering around really showcasing the building materials such as concrete and brick, as well as exposed piping and simple metals. This raw style is then combined with modern finishes, colors, and appliances, creating a juxtaposition that gives an overall warm and inviting feel that also imparts modern sensibilities that will last a long time. Read More >>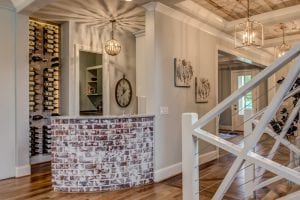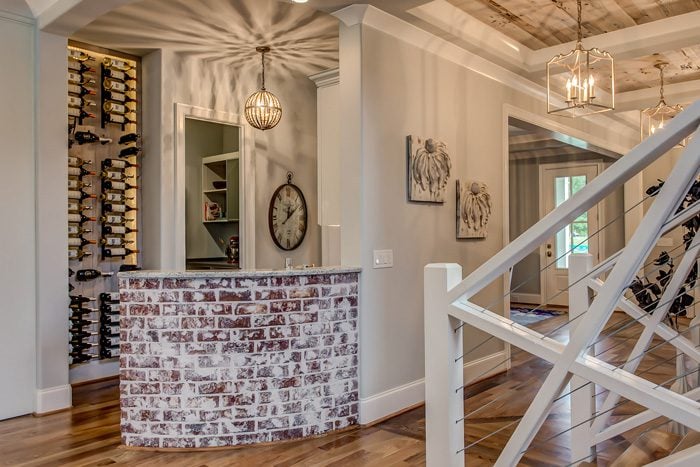 Similar in concept to the industrial school of design, but very different in execution, this style reaches even further into the past and brings out some of that time period's boldest and most iconic features. Repurposed wood planks add a rich, rustic feel to the home, which are then contrasted with modern, light colors and design. Other fantastic materials and textures seen in this style include leather, cast-iron and plaid. VintageView has dealt with modern farmhouse designs before, such as
this one in Tennessee
that features our bold and modern
Vino Series
in an anodized black finish blended with the
Wall Series
.
Read More >>
3. In-home Escapes (via Domain)
No, we don't mean a panic room, although if you have one of those, there's no reason it can't be stylish. No, what we're talking about is a place in the home where you can retreat from the world, with none of the distractions that our increasingly digital world heaps on. It's also a welcome concept for the work-from-home crowd, who want a place that sharply delineates their work lives and personal lives in an age where the two grow closer together every day. Think plush furnishings and soft textures, and rooms dedicated to everything from personal libraries to rec rooms or even hobby workshops. Or, you know, a wine bar. Read More >>